Create Graphics
In this section, we'll create a graphical page that shows information about our defined pump.
1. From Stream Explorer, Select Graphics

2. Graphics Editor will open, creating a new window. Enter the following details:
Title

: Main

Width

: Leave it to its default.

Height:

500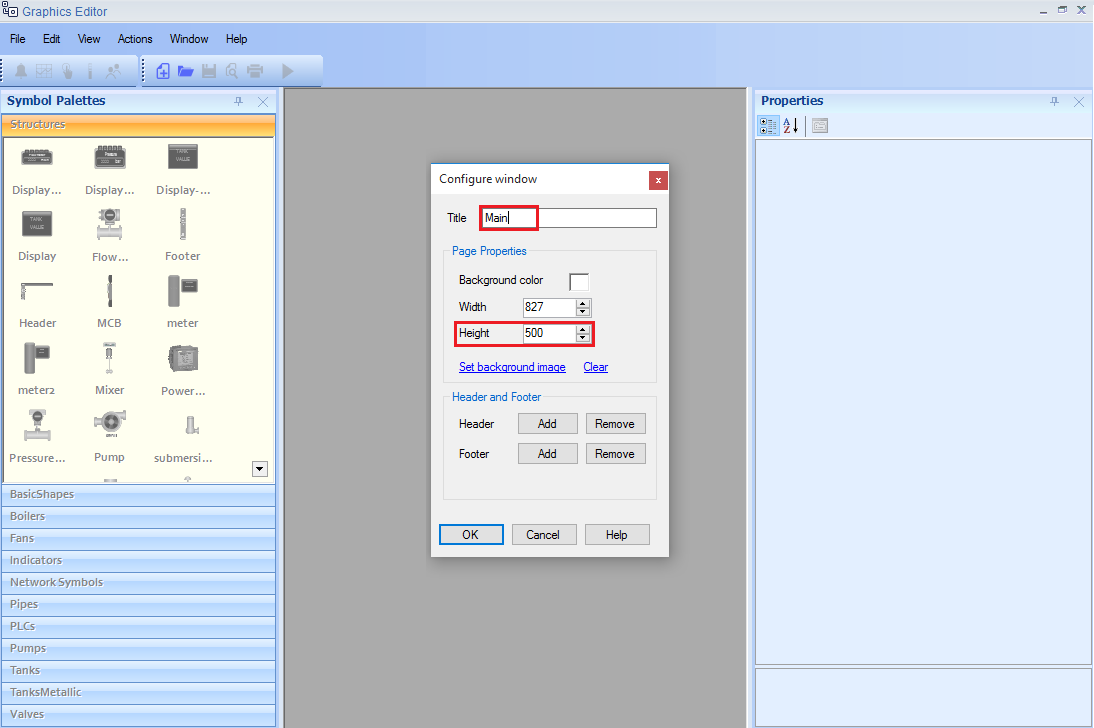 3. A blank window will appear. This is the drawing area for the graphics.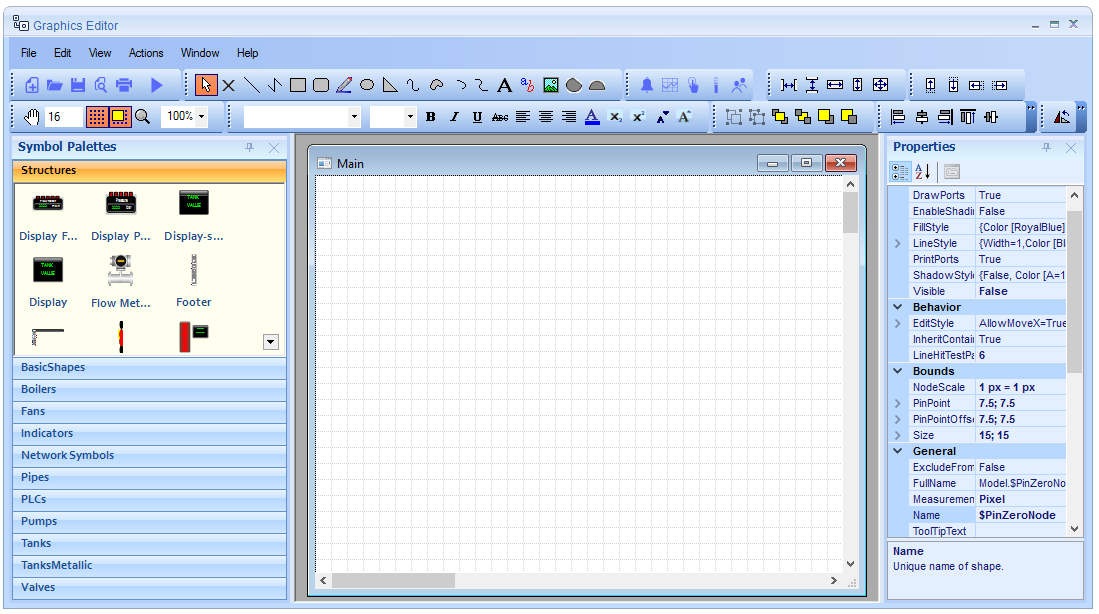 4. We'll create a pump plate that shows pump information. The final output should like the following: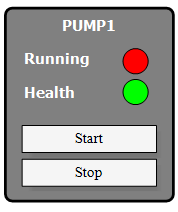 5. Draw a round rectangle

Set its properties as the following:
CurveRadious

: 5

Fill Style

: Gray (Click on the icon

to open the color editor)

LineStyle \ LineWidth

: 2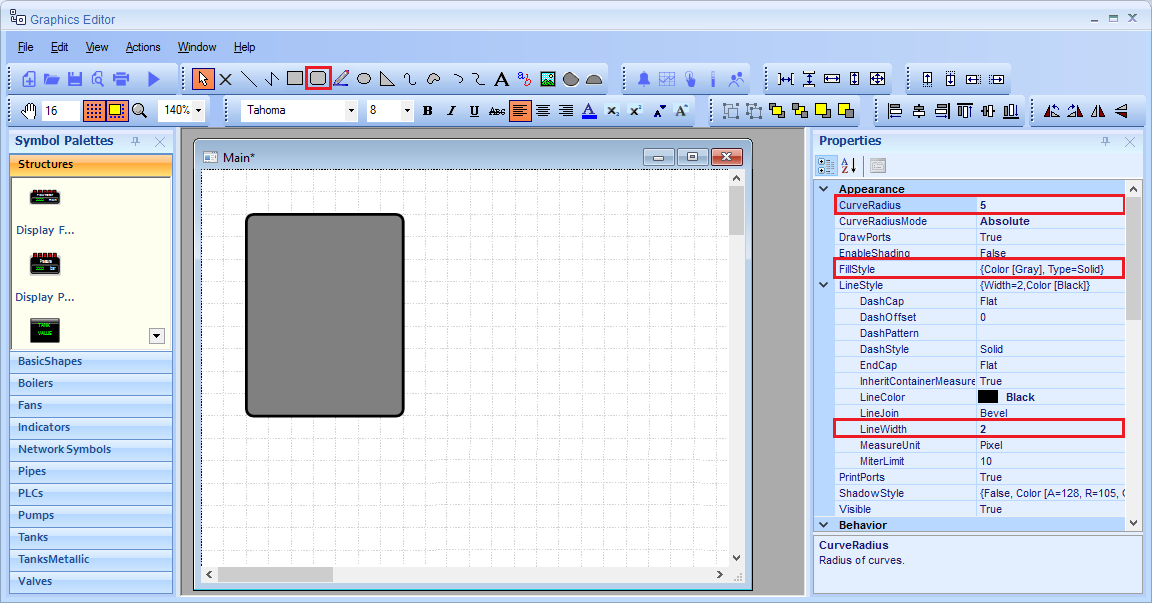 5. Draw a Text box from the tool bar

Set its properties as the following:
Font

: Tahoma

Bold

: True

Align Text

: Center Text

LineStyle \ LineWidth

: 0 (Zero means no border at all).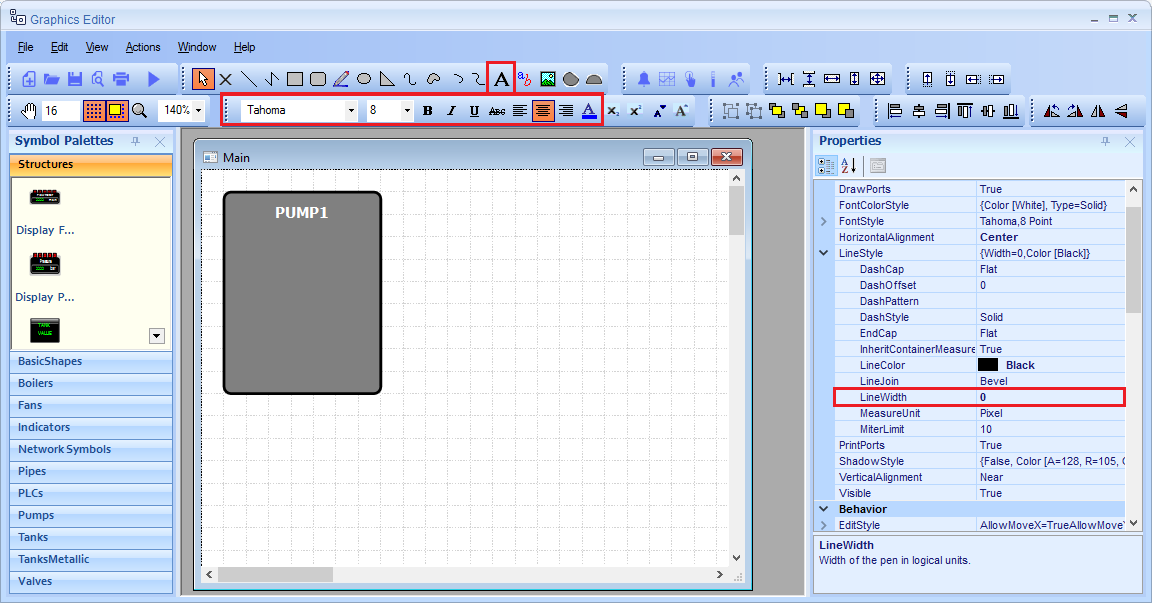 Note 1: To remove the border from any Text box, set its LineWidth to Zero.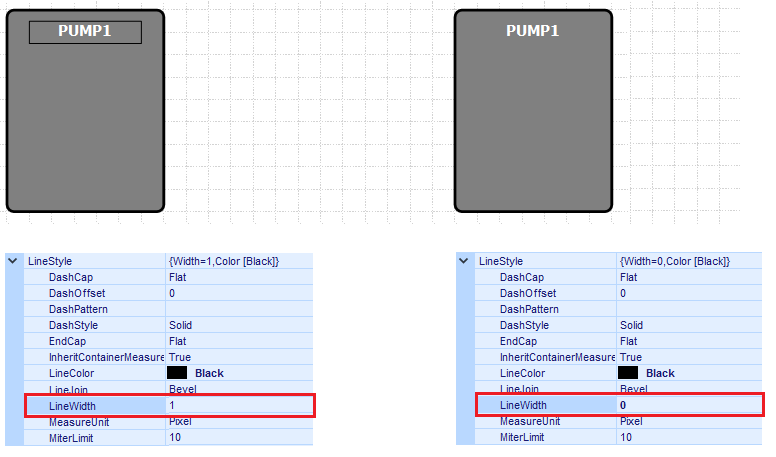 Note 2: To change the text of any object:
Right-Click on the object and select Set Text. Enter the new text and click OK.

6. Duplicate this text box as the following (either by Copy & Paste or by dragging the text node while pressing Ctrl button).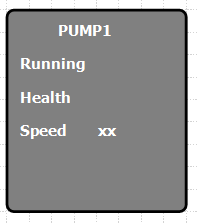 7. Add two circles from the tool bar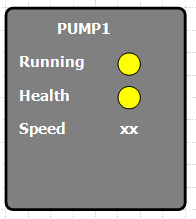 8. Add two buttons from the tool bar

Right-Click on each button and click on Set Text to change their texts as Start and Stop.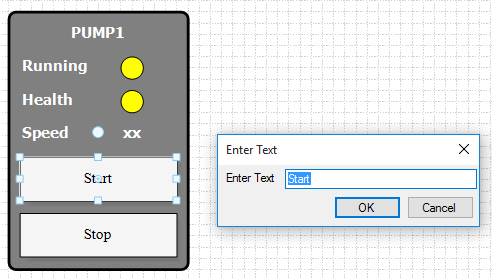 Don't forget to save your work from time to time (with by Ctrl+S or the save icon

)
9. Tips for precise drawings
a. While working with graphics, you may need to adjust the drawing area from this tool bar:

You can do the following:
Change zoom level (Also can be changed by holding Ctrl and turning mouse-wheel)

Enable or Disable snapping objects to the grid.

Change grid size
b. Tools to align, rotate and order objects

Place the mouse over any icon to know what function does it provide.
10. Note: At anytime, you can edit page width, height and other properties by doing the following:
Right-Click on the drawing area of the page.

Click on

Diagram Properties

.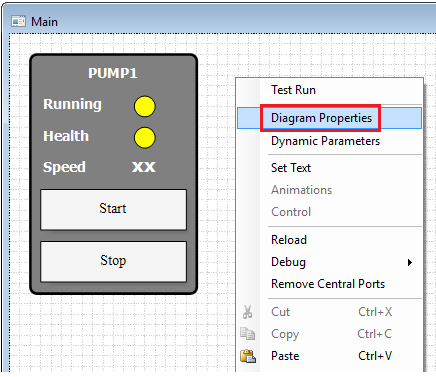 11.